Have you heard the buzz? 12 minutes is the magic number when it comes to meditating!
 Studies have shown that just 12 minutes of regular meditation can help reduce stress, improve focus, and promote mental well-being.
It's amazing what just a few moments of clarity can do for your peace of mind. So, give yourself the gift of 12 minutes a day and see how it transforms your life!"
Are you looking for a way to live a happier, more mindful life?
Then join us on our 21-day free meditation journey! For just 12 minutes of your day, we'll provide guided videos that will help you learn the art of meditation. Along the way, you'll be able to experience a calmer and more relaxed mental state and gain greater clarity in your life. So come take this journey with us – it's free and easy! Try it today and see what a difference it can make.
Meditating for just 12 minutes a day can have incredible impacts on your health, physical and mental well-being! Spend just a few moments of mindfulness each morning or evening and you will quickly see the benefits. Studies have shown that even as little as 12 minutes of meditation can result in improved concentration, stress relief, and enhanced creativity. So why not try it out yourself today and start reaping the rewards?
Learning to meditate is an invaluable tool that can help you lead a happier, healthier life.
With our free 21-day meditation journey, you'll get 12 minutes of guided meditation every day, so you can continue your journey in peace and comfort.
Our videos will teach you the basics of meditation – from releasing stress to cultivating inner strength – and will help you find new perspectives and take control of your life.
Take the first step today and join us on our journey! Keep learning about meditation with us and unlock the power within."
Have you tried meditation? It's a great way to reduce stress, increase focus, and relax. Start your journey now with an introductory meditation class led by expert meditators. Sign up today and start feeling the benefits of meditation!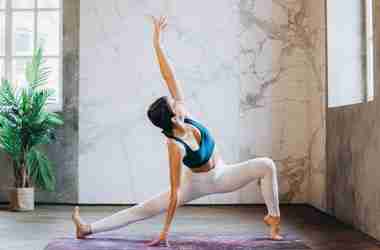 Ready to take your meditation practice deeper? Join us for a body scan meditation class. Develop self-awareness and relaxation techniques through this guided meditation class—sign up today and start your journey! Coming soon …
Balance your mind and body with our balancing meditation class! Join us to gain insight into inner peace and experience the healing power of meditation. Sign up today and start your journey to relaxation. Coming soon …
Hi, I'm Louie, the meditation Abecedarian
"I am not a teacher, I am an eternal student. Meditation will become an integral part of my journey to self-discovery. Join me, my newfound practice will not only help me to stay present and focus on the moment but it will also allow me to connect with myself in meaningful ways.
After a bit of trial and error, I have finally found a practice that works for me, 12 Minutes A Day. Whether it be at the start or end of my day, I will establish a daily meditation routine. In short, I can confidently say that meditating will improve all facets of my life and I highly recommend it."
Those that took an earlier Journey
"I recently completed the 12 minutes a day meditation 21-day challenge and am so glad I did! Through guided meditations and activities, I was able to relax my body and mind, gain insights into new perspectives, and increase my overall wellbeing. The videos were easy to follow, engaging and helpful. I noticed positive changes throughout the challenge - my stress levels decreased significantly, my focus increased and I had more energy during the day. I highly recommend this challenge to anyone looking for an easy way to get started with meditation!"
"The 12 minutes a day meditation 21-day challenge was truly life-changing. Every day I had the opportunity to learn new techniques, such as breathwork and visualization, that helped me cultivate an inner strength and peace of mind I never knew I had. With the help of this challenge, I was able to let go of stress and find balance amidst my busy schedule. If you're looking for a free program that will provide lasting benefits and help you take control of your life - look no further than the 12 minutes a day meditation 21-day challenge!"
"The 12 minutes a day meditation 21-day challenge was nothing short of life-changing. With its combination of guidance, techniques and positive reenforcement, I was able to cultivate inner strength and peace of mind I never knew I had. The challenge helped me take control and live consciously, allowing me to achieve balance amidst the chaos of my busy schedule. I highly recommend this program to anyone looking for lasting benefits!"
Answers to your questions
Meditation is a powerful practice that can help us gain deeper insight into ourselves and cultivate inner peace. Becoming an experienced meditator requires dedication and patience, but the rewards are worth it. To help those just starting out on their journey to mindfulness, we've compiled a short list of FAQs so you can learn more about meditation and get inspired to begin today!